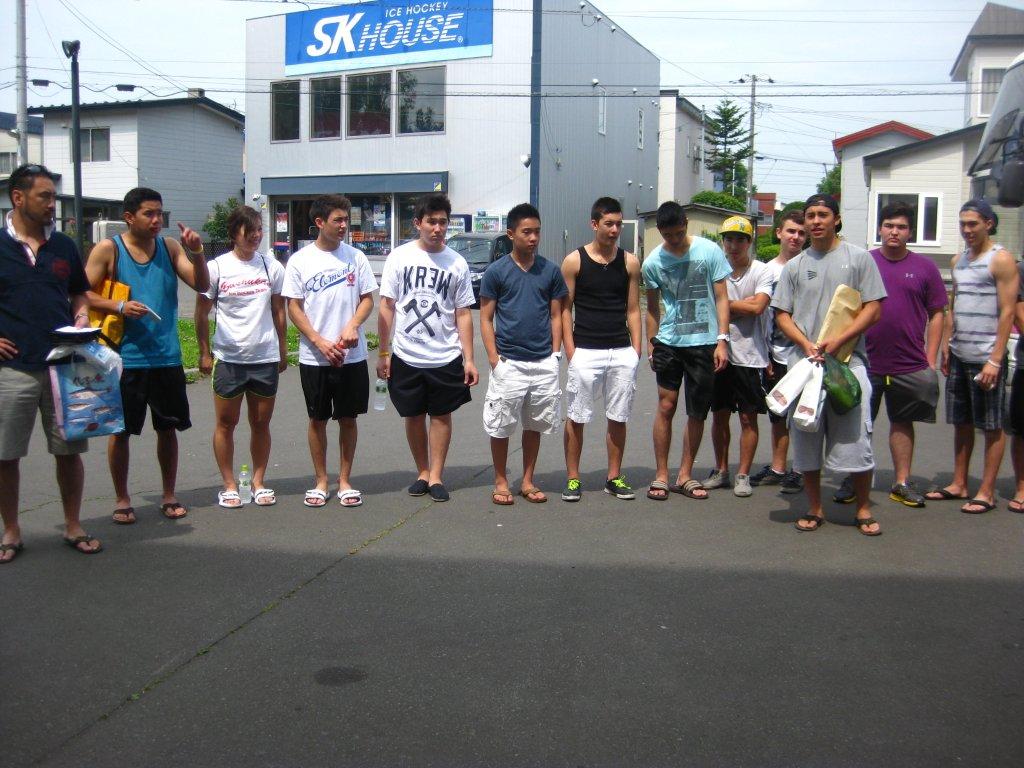 Hello everyone, here is today's update.
Day 13,,,,a day of travel and an introduction to Sapporo.
First thing this morning we loaded the buses and met at the Kushiro Arena to pick up the hockey bags (loaded them inside the bus) and said good bye to the Host Committee.
Needless to say after the hockey bags were loaded inside the bus no parents were on the players' bus.
What beautiful country side, especially for those who stayed awake. First we traveled along side the Pacific Ocean, then moved inland into farming country and continued into the hills, through many long tunnels and past famous ski resorts. We stopped twice at really nice rest stops with first class toilets and finally ended up in Sapporo.
The players should enjoy this stay as the Prince Hotel in Sapporo as it is the fanciest hotel on the trip and from the 17th floor the view is great.
The players have free time until tomorrow afternoon. Most everyone went exploring tonight, night markets, beer gardens, Sapporo Tower, high end shops – the city really comes alive after dark, not like in Kushiro were the side walks are rolled up at 10 pm. Of course we all ended up at the Lawsons (same as 7-Eleven) across the street for the day's last stop.
Glenn
---