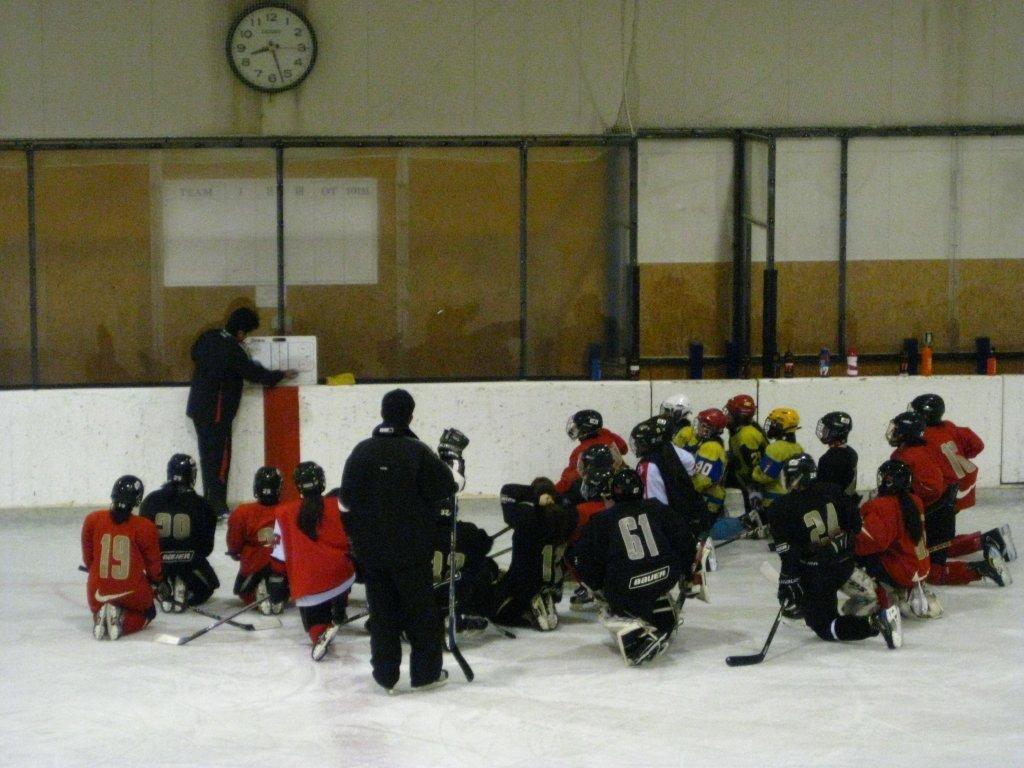 Hi All,
For today's game Coach Nak will be inserting his secret weapon (ha ha) who has been away practicing with Japanese female players. Attached are a few pics from the female team practices Rachel and Tara have had the honor of participating in for the past three nights.The Daishin Hockey Club has a long history of producing Japanese pro players, including Coach Nak.
The Daishin has only recently (10 years or so) had a female program but is now among the top three Division A teams in Japan and includes six national team players. The players range from 13 to 28 years old and like the boys, are all incredible skaters with great puck skills. The atmosphere in this very cold rink, on the outskirts of town, is filled with respect, hard-work and discipline – but it is also plain to see the girls truly love hockey and are having fun. The level of hockey is comparable to our university female hockey.
The Daishin coach ran 2 hour long practices which were fast, intense and, included skating and skills, tactics and flow drills. At the end there was always a gruelingly long bag skate – but not as punishment, just part of conditioning. Something else different, there were several female Atom players fully participating in the practice. Last night they were all treated to a fun scrimmage where the Japanese players revealed even more talents.
More friendships were made and lessons learned about our Japanese roots! The girls earned their honorary bunny ears and were invited to return next time they visit Japan. A very special experience that will be cherished by our girls forever.
Leslie & Glenn
---