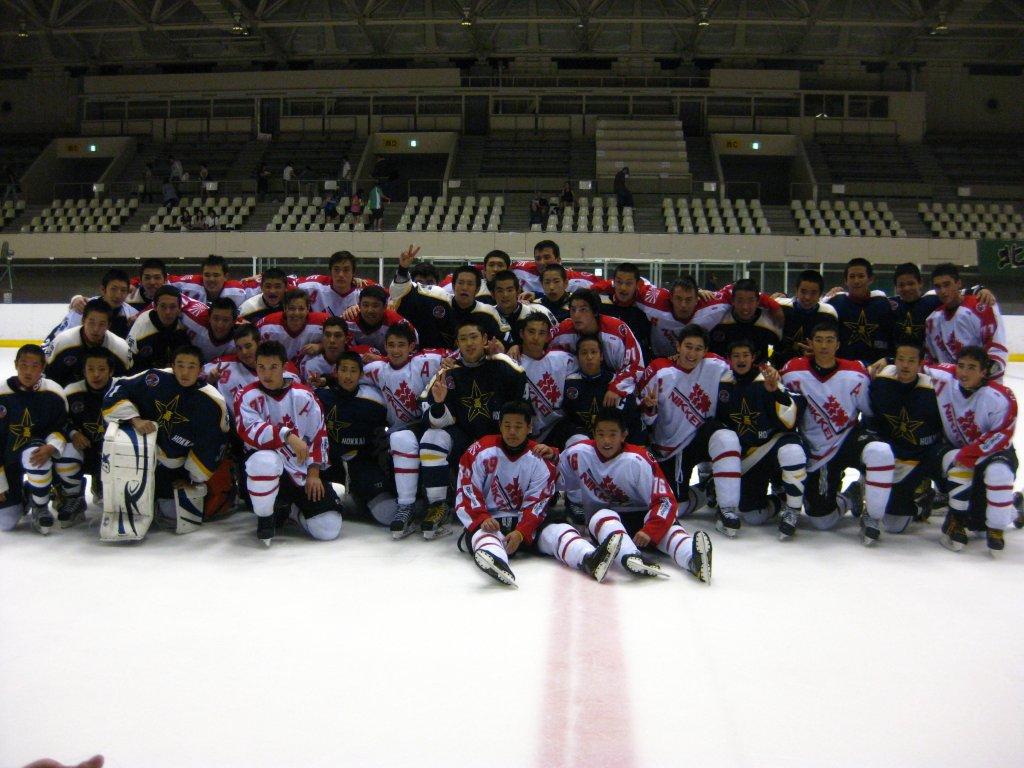 Good Evening or Good Morning depending on where you are.
Day 14 is drawing to a close for some……while for others (who crave the night life) it is only beginning.
This morning the players and parents staggered down for breakfast at various hours and most headed out afterwards for some power gift shopping.
We left the hotel around mid afternoon for a very informative and interactive tour of the Sapporo Dome (a 42,000 seat baseball stadium that converts to soccer by floating in real grass).
Afterwards we headed to the rink. The arena was the 1972 Sapporo winter Olympic venue filled with over 200 fans for our game. The Hokkai high school parents made us feel very welcome as they provided drinks and snacks for us.
The Hokkai team proved to be ready, rested, physical, skilled and a well oiled machine and could handle anything the our team could muster up, which proved to be not very much after 14 days, 8 games and thousand of km's of travel.
Period one – out shot 16-0, 4 pims for Hokkai and 6 for us, 5-0 after one
Period two – out shot 18-6, 4 pims for Hokkai and 16 for us, 7-0 after two
Period three – out shot 12-5, 0 pims for Hokkai and 10 for us, 7-0 final.
A very quiet bus ride back to the hotel but all was quickly forgot as the night is young. Players and parents quickly unloaded gear, changed and left the hotel to explore Sapporo further.
One more day of culture tomorrow and then the journey home for most.
Glenn
---