Nikkei2012 vs Nikkei Alumni Farewell Game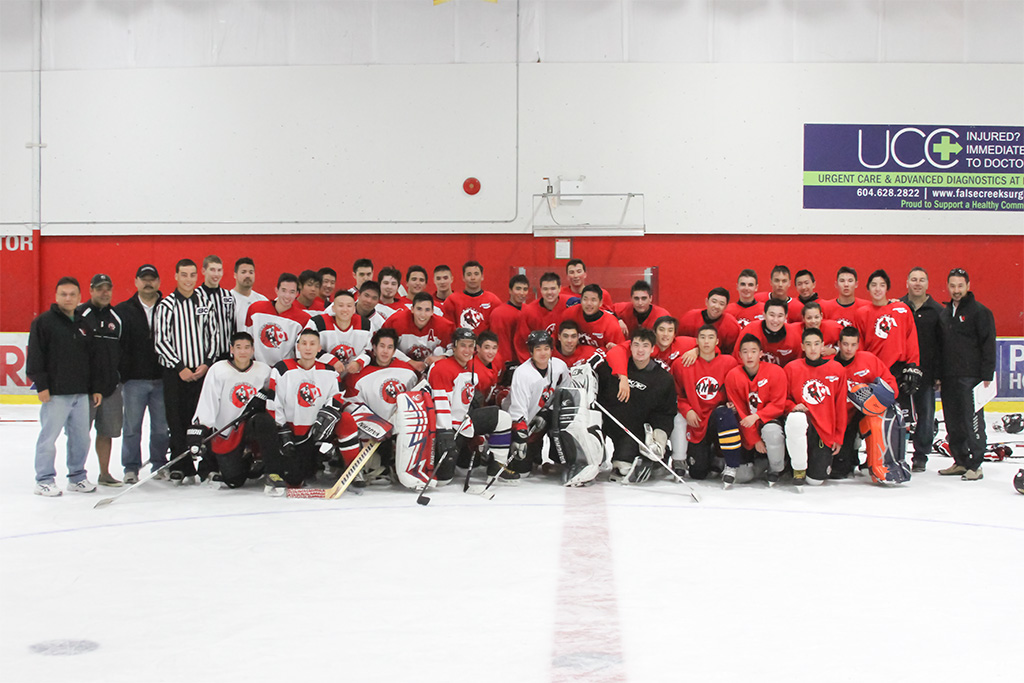 While…we are about to get under way. The team has been selected, fund raising is complete, airline tickets bought, bags packed (well almost) and team bonding has begun.
Over the weekend, coach Nak pulled the players together for a practice to learn the systems which went excellent well…good…well ok…well not bad…well fine…well we'll need work on this. The practice also contained a condition component (a tiny bag skate at the end) which exhausted most players. However, with no other choices, we move forward to our first (friendly) game against the Nikkei alumni.
Someone forgot to tell our team about the friendly part of the game and the team came out strong and kept the Alumni on their heels and in their zone for the first three shifts. The Alumni quickly released that this would be a competitive game and picked up the effort levers and the teams played fairly even for the remainder of the period.
In second, the Alumni scored first on a nice deflected shot from the point. But our team responded quickly with a nice effort by Nick Nimi, finished off with a snipe, top cheese (translation…accurate shot over the goalies shoulder into the top portion of the net).
The teams exchanged scoring chances in the third until our team pushed hard for the win which allowed the more experienced Alumni team to counter with a 3 on1 rush and scoring on a pretty tic-tac-toe with only seconds left in the game. All in all a very entertaining game but never the less our first loss 2-1.
After the game coach Nak went back to the drawing board…actually he brought the drawing board a players meeting where he pointed out needed improvements if we want to be competitive with the talented, fast skating Japanese teams.
The players from both teams left the rink with smiles on their faces.
Type to you all later …
Glenn
---